History & Lore
Table of Content:
---
History:
Tynwael and Rahlmont - Brothers at odds:
The Counties of Tynwael and Rahlmont are forever tied together through their turbulent history.
The story of Tynwael's birth depends on who you ask. People from Tynwael will doubtlessly say that their County's origin is worthy of many a troubadour and jongleur's song. That it is a tale of brave men making bold choices, a tale of cunning leadership and military prowess. And sure enough, songs about these events have found their way to bard's lute. Ask around in Rahlmont, however, and you are likely to hear a different story. A story of betrayal and cowardice. And these stories, too, have made their way into song and play. It is hard to say who is right and who is wrong, perhaps trying to do so is a futile exercise, and both are equally right, and equally wrong. Chroniclers have recorded the events that shaped the tense, yet undevisable relationship between these two Counties.
The story of Tynwael and Rahlmont is as much a story of Counties as it is a story of families, Latos and Layne. As far back as recorded history takes us, House Latos has always been vassals of House Layne, the rightful rulers and Counts of Rahlmont. This all changed when the Romarian dynasty rose to prominence. A bloody civil war engulfed Rahlmont and its surrounding Counties when the Romarian forces first marched into Terenia. Lords across the Duchy sided either with their former rulers, or the new invading force. In Rahlmont, this schism was a path to destruction. The ruling Counts of House Layne opposed their new Romarian conquerers, calling upon their vassals to support them in driving out the Romarian forces. Many answered the call, many didn't. Oaths of fealty are easy to uphold when times are peaceful, when war is but a trifling matter of entertainement in the minds of the nobility. But when the fires of siege engines, the thundering of marching troops, and the clatter of barded horses shakes the very ground of their own lands, that is when true loyalty is revealed. House Latos had been a loyal Vassal to the Counts of Rahlmont for many generations, and for their loyalty they were rewarded with living in the shadow of the Layne's. For years, the Counts of Rahlmont had treated House Latos as a loyal dog, but nothing more. Zykas Latos, the Baron of Marscheck at that time, had bigger ambitions. Marscheck was a powerful Barony, so powerful it came to be known as Watcher's Rock's, the seat of House Layne, brother. Watcher's Rock sat atop a rock formation, Marscheck atop a crag... the singers aptly named the two brothers "The rock and the crag" or in many stories "The crag that taunts the rock". Like his forefather, Vykon, so many generations ago, Zykas sided with the new power in the game, the Romarians. Burning a letter from House Layne that asked for support to relieve the siege on their stronghold of Watcher's Rock, Zykas mustered his own armies, rallying his vassal knights, and other lesser lords who too had lost faith in House Layne. It was a bold move, a dangerous move, a move that would either elevate House Latos to new hights, or see it burned to ash for all eternity. House Latos had always been blessed with shrewd leaders, cunning in both diplomacy, intrigue and war. Zykas was no different. A series of strategically sound decisions, underhanded political dealings, and tactically clever moves made his gamble pay off. After multiple skirmishes, a few short sieges and some well written letters, it all culminated in a battle that later came to be known as 'The battle of the red Stehr'. is this decisive test of arms, the forces under command of Zykas Latos obliterated the Layne Loyalists on their way to support their liege lord. The victory was followed by a short campaign in which Zykas set fire to all the lands South of Watcher's Rock that still supported House Layne. While the Count of Rahlmont managed to hold out the siege for considerable time longer, his end was now inevitable. In a single swoop, Zykas had been the catalyst for the downfall of House Layne of Rahlmont. For their support, the Romarians bestowed House Latos with the title of Count, granting them all the lands which had been loyal to them during the civil war in Rahlmont, and some land from neighbouring counties which had opposed the Romarians. The County of Tynwael was born. With Marscheck as its capital and seat of power, House Latos had rid themselves of the Laynes who they had faithfully served for so long.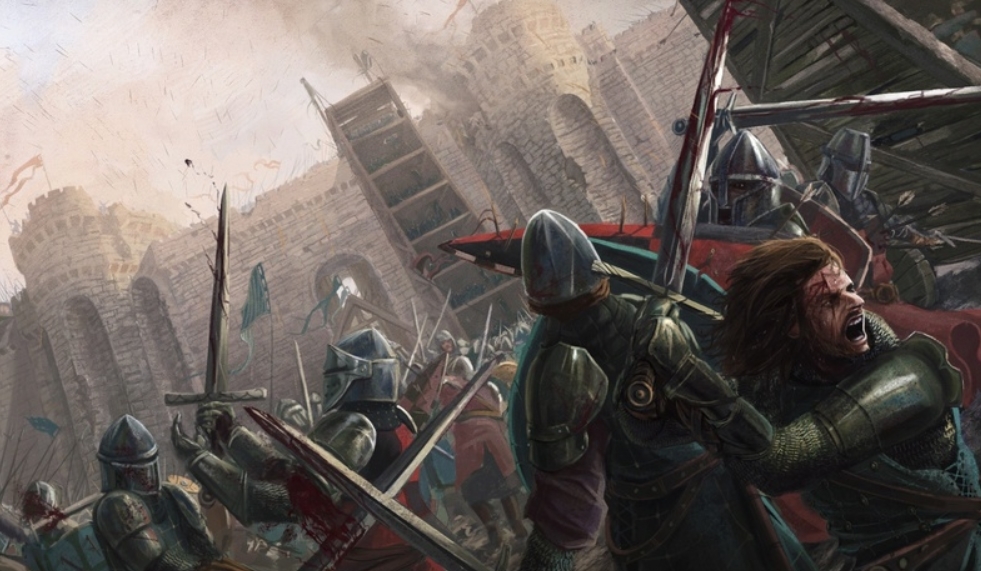 The consequent decades that followed the Romarian conquest turned out less prosperous than it had promised to be. Romarian ruler after Romarian ruler showed incompetence in keeping a stable and peaceful realm. In truth, the war that nestled them in power never truly ceased. In Tynwael the Counts of House Latos managed to ward off the fallout of a burning empire as much as possible, heralding in an age of relative growth and affluence for the County. While Zykas' political manouvering, or betrayal as some would call it, had definitely payed off for House Latos and those that supported them, it also created a power vaccuum in the old County of Rahlmont. The Romarian rulers invested a new Count in Rahlmont, a fickle man with little mastery of diplomatics, and a nature too volatile for any military commander's own good. His heirs and successors in the coming decades proved these attributes to be family traits. They singlehandedly plunged Rahlmont into a period of turmoil of which the reverberations could be felt in Tynwael. Trade took the biggest hit, with a few prominent trade routes running through the heart of Rahlmont, the fairs and markets in Tynwael saw less and less traffic as the years progressed, and their neighbouring County spiraled downwards ever more. The Layne's might not have given Zykas the recognision he had sought, but they had always ruled Rahlmont with skillful hand. Now, the incompetence of its rulers was starting to weigh on the County of Tynwael, something which the ever ambitious House of Latos could not accept.
Salvation seemed at hand in the year 804. The Romarian regime had long managed to hide its many cracks in the wall, but finally the structure came crumbling down. Rebellion sparked all over the kingdom, especially so in the Duchy of Terenia, of which both Tynwael and Ralhmont were part. History seemed to repeat itself as once more the Lords rose up against their ruler, and sided with a new invading force that promised a more prosperous future. In Terenia, the people claimed independance, putting forth a new king, Demiqas Lacian. At his side stood the heir of a House long lost, Grenric Layne. It was the solution for all the problems that had plagued Tynwael in recent years. Were the Laynes to regain power in Rahlmont with support of House Latos of Tynwael, stability would return to both Counties, relationships would be mended, and a bright future was ahead. Alas, this was not to be. Unlike many of his forefathers, the Lord of Latos was not as clever a man, rather he was known as a good, loyal, and kind man. Despite vehement objection from his brother, and chief advisor, Randyl II Latos decided to stay loyal to the Romarian kings. The forces of Tynwael were plunged into the brutal conflict, seeing many victories, but also many losses. Finally, the day of reckoning was at hand. When Demiqas' forces marched in the capital of Terenia, the Romarian Loyalists surrounded the city to put an end to the usurpers claim. House Latos, and the forces of Tynwael, under command of Randyl II Latos and his two sons, were among the Romarian host. What ensued was forever immortalised in song and poem as 'The battle for Tenerath'. The Romarian loyalists were beaten, their armies scattered and routed across the countryside. In the fighting, Lord Randyl II Latos, and his eldest son and heir, lost their lives. In one afternoon, all House Latos had accomplished, all it had built, was threatened to be destroyed. As the only remaining son, Zandyl Latos unexpectedly inherited the title of Count of Tynwael, a title that was going to be very short lived, had it not been for the outstanding skill and sharp mind of his uncle, Vykon II Latos. After long negotiations between Vykon and Demiqas, the final verdict was given. Zandyl was to stay Count of Tynwael, retain all his lands and possessions, and be pardonned for his fathers actions. In return, he had to swear fealty to Demiqas as the rightful ruler of Terenia. It were better terms than anyone on Tynwael could have hoped for, and oaths were swiftly pledged. For king Demiqas change came as sudden as for Zandyl. When the Demalion Empire englufed Terenia. Equally skillful diplomacy on Demiqas' part bought him the title of Duke, with the rights to rule Terenia somewhat independantly, for Tynwael, this mattered little.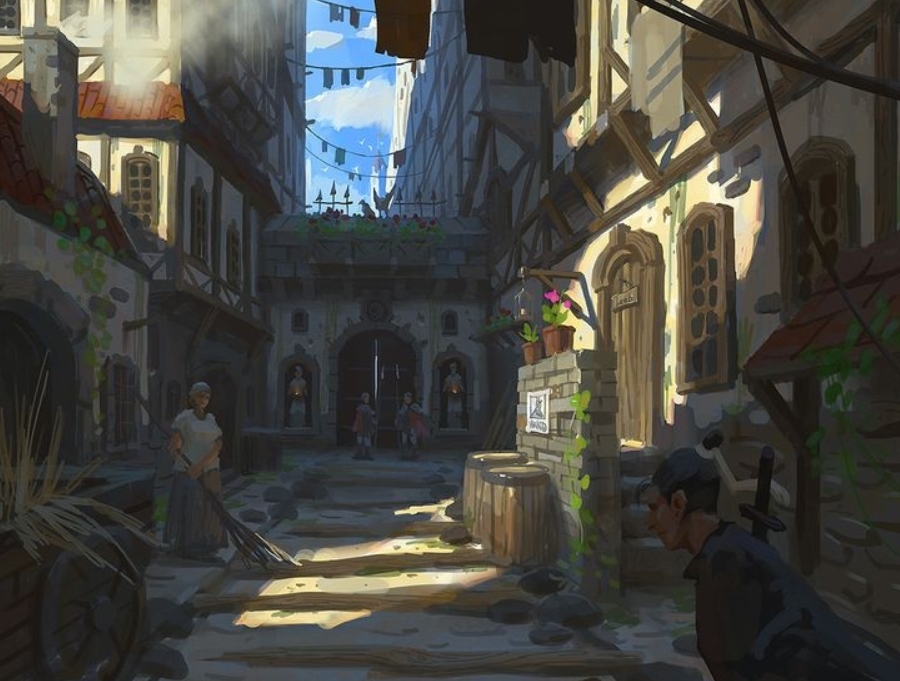 And here the chronicles end, and we enter present day. Only half a year has passed since the battle for Tenerath that changed everything. The County of Tynwael is now under the rule of its new Count, Sir Zandyl Latos, second son to Randyll and former commander of the 'Order of the Dawn'. A young man and accomplished knight who was never destined to inherit his father's title, but fate had deemed him fit to do so none the less. At his side stands his Uncle, Vykon Latos, who some say truly rules the County. In Rahlmont, House Layne once more holds the reigns, desperately trying to restore stability to the County, and the Duchy of Terenia as a whole.
The civil war is far from over, with Romarian loyalists still holding large amounts of territory in the Duchy with the support of several prominent lords. Despite the oaths that Zandyl swore to Demiqas, Tynwael has kept a neutral stance in the war ever since the battle of Tenerath, supporting neither side. The Duke is too busy weeding out his enemies to bother himself with a matter like that, something Zandyl is all too aware off, and something that puts Tynwael in a unique position of opportunity once more in its history. This attitude has caused further strife between Tynwael and Rahlmont, with its Count, Grenric Layne of Rahlmont, a vehement supporter of Demiqas, and the Duke's right hand man, trying to end the civil conflict that plagues the Duchy. However, as much as the two Counties may be at odds, it is undenyable that they need each other. Count Grenric has brought new found stability to Rahlmont, once more ensuring saftey for trade routes and borders that are shared with Tynwael, making both Counties profit from his leadership. Likewise, House Latos and Tynwael are a sizable military force, and source of affluence much needed by Rahlmont as their neighbour, and vital in tipping the balance of the civil conflict one way or the other. Once more Marscheck and Watcher's Rock, Latos and Layne, now Tynwael and Rahlmont, are brothers at odds.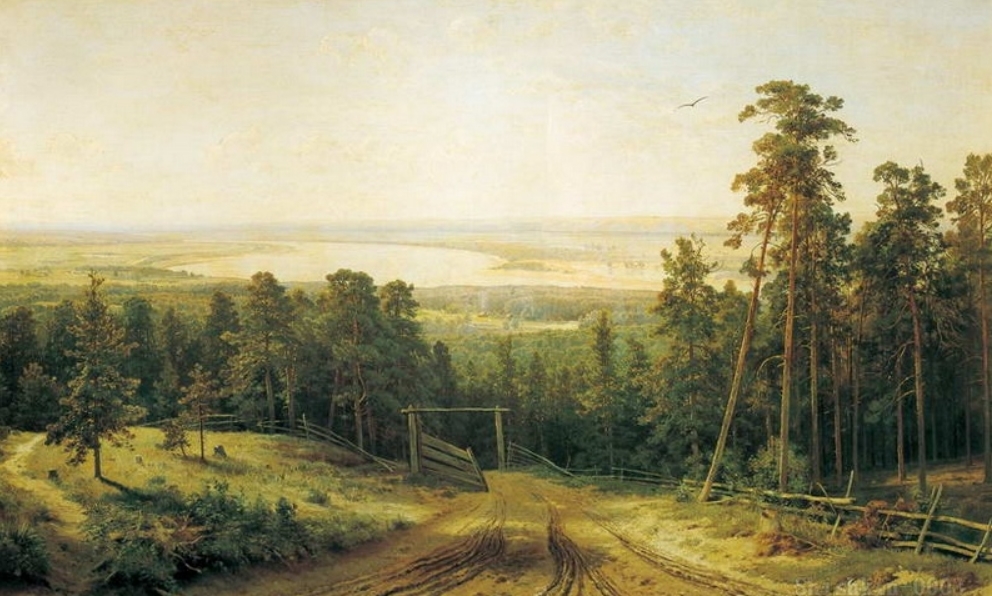 ---
Settlements:
Organizations:
Lore:
---
Useful links:
Contact:
If you are interested in joining the County of Tynwael, or have any questions, feel free to get in touch!
---