Guilds of Oceanus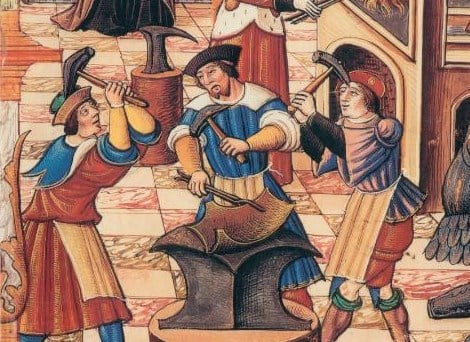 APAC Blacksmithing guild A small blacksmithing guild with no current fixed location, focusing on training quality blacksmiths.
Scions of Yggdrasil Farming and Animal Husbandry focused guild run by Ithikari himself.
The Hand of Guidance A guild focused on facilitating connections between other Oceanus guilds. Helps to provide links that allow for special discounts and commercial arrangements between membership guilds.
The Wyrmberg Primarily based within Lor Voskara, yet with members across multiple Kingdoms, The Wyrmberg is dedicated to advancing crafting technology and skills while also protecting their secrets for members only, especially smithing and metallurgy.
The Elyrian Initiative A multi-server multi-guild guild focused on interlinking centers of trade, establishing postal and courier services across vast distances and interlinking the general CoE in-game community as much as possible.
APAC Forest Wardens Not limited to any specific Kingdom, the Forest Wardens are dedicated to responsible limited hunting and use of natural resources, and the protection of wild species.
Brotherhood of Assassins The Botherhood of Assassins are a dedicated Assassin's guild. They will take any job to kill anyone. Operating across multiple servers and not limited to any specific Kingdom or region.
League of Independent Adventurers Based out of Lor Voskara, but not limited to any specific Kingdom, the League are focused on cartography, and ensuring that explorers within all Kingdoms are supported and new maps and information are accurate and shared for everyone.
Mountain's Mixture An Alchemists guild dedicated to the development of Alchemy and Alchemy markets across the kingdoms with detailed long term strategy in mind.
Shipwrights of Elyria Association A guild facilitating the many shipwright guilds across multiple servers. Sharing maritime knowledge and strategy for the benefit of all shipwrights and mariners.
Vanahiem Trading and Shipping Co Based within the County of Vanaheim within the Kingdom of Aequitas. Focused on building quality ships and facilitating ocean exploration and trade.